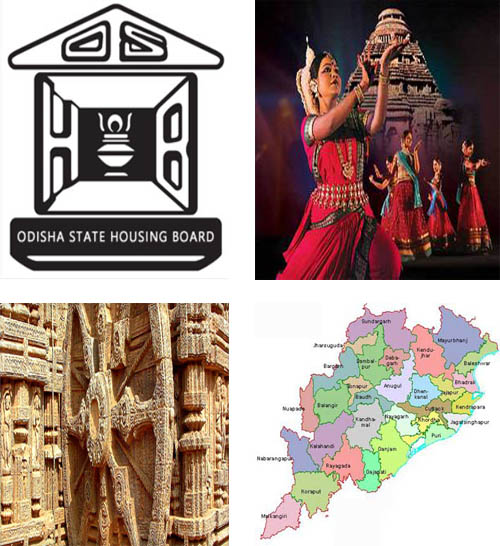 The Orissa State Housing Board came into existence w.e.f. 05.07.1968 vide Notification No.8199-H-21/68 dtd. 04.07.1968 by an Act of the State Legislature. The prime objective of the Board is to provide an affordable accommodation in both in Urban and semi-Urban areas in order to alleviate an acute shortage of housing in the state.
Mission:
Provide affordable houses to all categories of people.
More authentically we provide homes not houses where:
The Resident can perch effectively, breathe easily freely.
vision:
(1) Meet the growing demand of housing throughout the State of Orissa,
(2) Associate with Govt in H&UD Deptt in the mission "Houses for All" making Orissa Slum free,
(3) Providing consultancy on Turn-key basis to other organisation as per their requirements relating to Engineering, Management and Finance,
(4) Providing built of spaces for facilitating upcoming commercial growth of the State,
(5) Helping in the process of rapid urbanisation by taking up projects in large areas
(6) Maintain the Environmental Balance intact despite urbanization promoting Green House Concept.
Location
The Head Office is Located in its own building in the Temple City of India, on the Sachivalaya Marg, Bhubaneswar. Various Engineering Divisions and Zonal Offices are located at different part of the State of Odisha i.e Cuttack, Rourkela, Puri, Sambalpur, Koraput.